Telephone:


330.725.2873



Postal Mail:


3609 Medina Road
Reserve Square Center
Medina, Ohio 44256



Email:


info@Csardasdance.com
Best Wishes for a Happy Holiday Season from
Csardas Dance Company and the Movement Arts Center!
Learn the Csardas with Richard Graber, Executive Director of the
Csardas Dance Company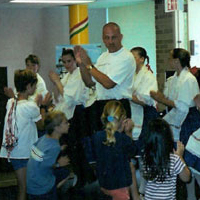 Sunday nights at 5 PM. font> b>Ages 8 and up.
Experience the exuberance of Hungarian dance from its purest roots.
Richard Graber will teach you the basics of this style of ethnic dance in a one hour weekly session.
Call 330-725-2873 for details. http://www.Csardasdance.com/mac_classes.htm



Csardas Youth Ensemble Auditions by Appointment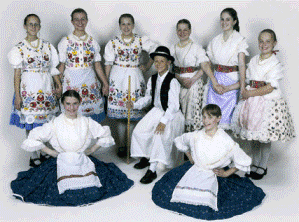 Children should be 8 years and up.
Rehearsals on Sunday evenings.
For details call 330-725-2873.
"The children stole the show with their shining faces and natural charm!"
Wilma Salisbury
The Plain Dealer

The Csardas Youth Ensemble program celebrates the universal joys of tradition while sharing a rich and colorful dance tradition. Throughout its seven years, our youth program has proven to be a wonderful experience for youth performers as they learn about an exciting culture, develop their coordination skills, meet other children and experience performing at an early age.

The Csardas Youth Ensemble has performed at various venues around Cleveland and Ohio including Blossom Music Center, Playhouse Square, Cleveland State University, Cuyahoga Community College, John Carroll University, MidFest (Dayton), Columbus and Cleveland Zoos, Taste of Cleveland, and International Childrens' Games.
http://www.Csardasdance.com/support.htm



Ohio Conservatory of Dance Joins the Movement Arts Center

The Movement Arts Center is pleased to welcome the Ohio Conservatory of Dance, under the artistic direction of world renowned ballet dancer and cheorographer, Sergei Fokin. Fokin is a native of Russia and former dancer with the Kirov Theatre. Fokin's extensive teaching and choreography credits include Mariinsky Theatre in St. Petersburg, Russia, University of Delaware, Wayne State University in Michigan, Juliannas, Detroit Skating Club, Musical Jewish Theatre as well as coaching/choreographing for such notables as Tara Lipinski, Yuka Sato and most recently gold medalist Sasha Cohen.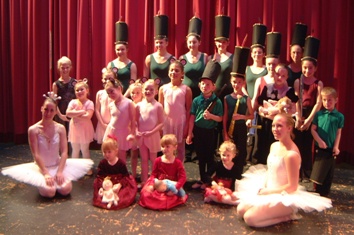 The Ohio Conservatory of Dance, along with four other dance studios, including the Movement Arts Center (dancers pictured here), recently displayed their talents in their production of "The Nutcracker" at the Broadway Street Theatre in Medina on November 28, 2004.
http://www.Csardasdance.com/news11.htm



Learn to SALSA This Winter at the Movement Arts Center in Medina
Professional instructor, Susanna Evert, will lead beginners in the art of this fiery Latin dance!
A fun time for all is guaranteed!
Classes take place at our spacious dance studio located at 3609 Medina Rd. (Rt. 18)
just 1 mile west of I-71 in Reserve Square. Call 330.725.2873 for details.



Movement Arts Center Open Registration in January!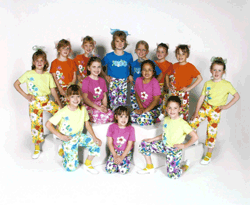 The Movement Arts Center in Medina is accepting new students for all of its classes in January! We offer Movement Adventure classes for the youngest dancers (age 3-7), ballet for older students, and other classes, such as modern, jazz and tap upon request! Click here for information on our classes, schedule, directions and to register! http://www.Csardasdance.com/mac.htm Call 330.725-2873 for questions or more information.



Congrats to our Executive Director, Richard Graber,
a new Realtor with Realty One
Visit his new website at http://www.realtyone.com/richard.graber



Support the Csardas Dance Company now with your tax-deductible gift. Please click this link to see full details on how you can help financially support our non-profit dance organization! http://www.Csardasdance.com/contact.htm