Telephone:


330.725.2873



Fax:


440.237.0135



Postal Mail:


3609 Medina Road
Reserve Square Center
Medina, Ohio 44256



Email:


info@Csardasdance.com




March 2005

In This Issue:

CYE Performs at Playhouse Square

Hungarian Nut and Poppyseed Roll Sale

Latin Dance Classes Announced

Yoga Classes Begin in April

MAC Announces Gallery 3609

Ballet Classes With Sergei Fokin



Csardas Youth Ensemble to Perform at
International Folk Festival

The Csardas Youth Ensemble will join local ethnic performing groups on Sunday, March 13 at Playhouse Square in the Allen Theatre in conjunction with the International Folk Festival to benefit the International Service Center. Performance begins at 3:00 P.M. All tickets are $10. http://www.playhousesquare.com/Events/Events.aspx?EventID=724/.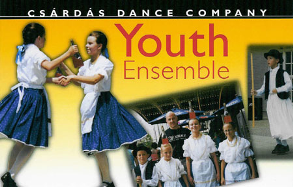 Csardas Hungarian Nut and Poppyseed Roll Sale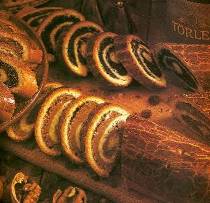 As a fund-raising event, Csardas Dance Company is offering a Hungarian nut and poppyseed roll sale right in time for Easter! Rolls are $8 each. We will be selling the rolls outside Sams Club in Fairlawn (located on Rt. 18 in the Rosemont Shopping Plaza 1 mile east of I-77) the weekend of March 19-20 from 10 A.M. - 5 P.M.. You may also place your order by phone or e-mail by Wednesday, March 16. Orders may be picked up and paid for at the Movement Arts Center on Saturday, March 19 between 10 A.M. - 12:00 P.M.
Payment is accepted by cash, check, VISA or Mastercard.

To place an order, call 330-725-2873 or e-mail info@csardasdance.com. The Movement Arts Center is located at 3609 Medina Rd. (Rt. 18) in Medina, just 1 mile west of I-71 in Reserve Square.



Latin Dance Classes at the MAC with Latina-professional dancer, choreographer, and teacher, Susana Weingarten de Evert, Co-Director of Tom & Susana Evert Dance Theatre.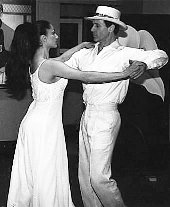 As an expert in the Music and Dance of Latin America, Susana offers a variety of different rhythm styles. Fundamentals are taught with fun and high energy to understand much of the African and European (predominantly Spanish) influences in all these rhythms from all over Central, South America and the Caribbean. Basic exercises are taught to warm up, relax and stretch the body to create focus that will allow the participants to assimilate and feel the various styles and forms from Latin America. This is a wonderful, exciting and sensual way of learning a different culture in which the music and dance are most important aspects of any Latino's daily life. Latin dancing is a delicious way of working out and staying in great shape with terrific and authentic music from all the Tropical countries in Latin America. Partner is not required.

Mondays, 6:30 - 7:30 P.M. beginning April 11th
Six (6) week session
Non-refundable payment of $60 per person due in full by first class
Call & reserve your spot! 330-725-2873



Yoga Classes at the MAC

Relax and exercise at the same time this spring as the Movement Arts Center offers Yoga classes! Classes will be Wednesday evenings from 7 - 8 P.M. starting April 20. Cost is $60 for a 6-week session, paid in full the first class (non-refundable). A $12 walk-in rate applies. Our instructor, Barbara Cumming, is a certified yoga teacher, private studio owner, and a member of the Yoga Alliance. She continues to study advanced yoga and yoga therapy at the Sophia Center of Ursaline College. Barbara practices Hatha Yoga and leads classes at her students' pace and level of development. Each class includes breath work, centering, stretching, balance and strengthening work concluding with relaxation through traditional yoga nidra. Classes can be tailored upon request at the beginning of each session so that you have a stronger opportunity to get the most out of your yoga class.

To reserve your spot, call 330-725-2873 or e-mail: info@Csardasdance.com.



COMING SOON:
Gallery 3609 at the Movement Arts Center

The Movement Arts Center announces GALLERY 3609, future site of multidisciplinary arts experiences. Gallery 3609 and the MAC will host an ongoing series of informal evenings entitled "Weekend Warm-Ups" offering local, regional, national as well as international artists an opportunity to showcase artwork to a diverse and open audience in a casual, social and creative atmosphere. The Movement Arts Center is located at 3609 Medina Road in Medina, just 1 mile west of I-71 in Reserve Square.

Check out the full details and sponsorship opportunities of Gallery 3609 at http://www.Csardasdance.com/news14.htm or contact Richard Graber at info@Csardasdance.com.



Csardas Dance Company's Scheduled Performances

Check out our web site for scheduled Csardas Dance Company performances -- http://www.Csardasdance.com/schedule.htm.

Also check out the link for Arts in Ohio for details on performances. Go to this web site and type in "Csardas" as the search item. http://http://www.artsinohio.com/.



Ballet With Russian Master Sergei Fokin at the MAC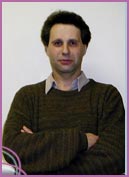 Learn Vaganova Russian ballet technique! Sergei Fokin is a native of Russia and former principle dancer of the Eifman Ballet and the Kirov Theatre. Fokin's extensive teaching and choreography credits include Mariinsky Theatre in St. Petersburg, Russia, University of Delaware, Wayne State University in Michigan, Juliannas, Detroit Skating Club, Musical Jewish Theatre as well as coaching/choreographing for such notables as Tara Lipinski, Yuka Sato and most recently gold medalist Sasha Cohen.

90 minutes classes $10 or $5 for students with valid ID
Tuesdays: 5 P.M.
Thursday: 5 P.M.
Saturdays: 10 A.M.
Sundays: 2 P.M.
Call 330-725-2873 for more information



Please Support Csardas Dance Company With Your Tax-deductible Gift.

It's safe, easy and fast! Please click this link to see full details on how you can pledge support to our non-profit dance organization! http://www.Csardasdance.com/contact.htm



Watch for our April "In Step" newsletter....

More details on Gallery 3609 and the MAC's Spring Showcase!