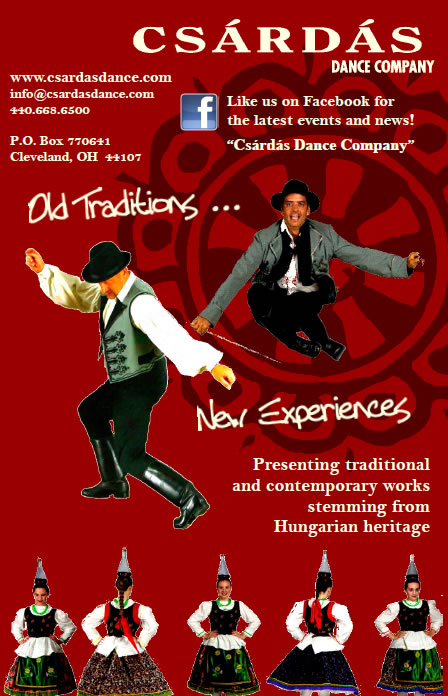 Csárdás Dance Company is grateful for support from:



The Ohio Arts Council helped fund this program or organization with state tax dollars to encourage economic growth, educational excellence and cultural enrichment for all Ohioans.


Cleveland Hungarian Development Panel

The Cleveland Hungarian Development Panel (CHDP) is a non-profit organization of dedicated volunteers who recognize the need to promote and support educational and cultural ties between Americans and Hungarians. The mission of the CHDP is to provide assistance and the exchange of ideas for Hungarian projects in the areas of commerce, education, health and human services.
photos courtesy of InMotion Photography